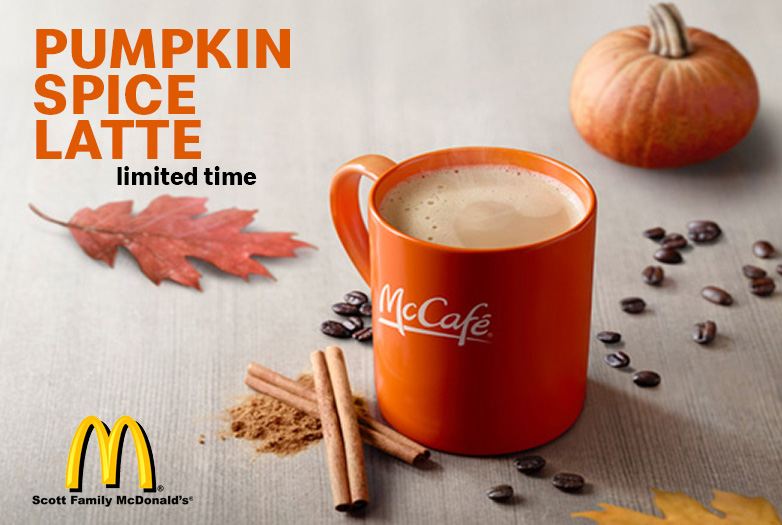 Pumpkin Spice is Back!
Enjoy a fall drink perfect for warming up to the crisp autumn air. Our pumpkin spice latte is freshly brewed and spiced to perfection with hints of pumpkin and cinnamon flavors. Pumpkin Spice Coffee and Iced Coffee will be available too!

Coming September 15th! 

Sleeves for Support!    
Get your OSU McDonald's Sleeve at all Scott Family McDonald's locations! For just $6, you
can rep your favorite college football team AND support the Ronald McDonald House!
Any Size Soft Drink for $1.29 
Whether you prefer the classic sip of a Coke, or the electric buzz of a Sprite – you can get any drink, any
size for just $1.29 starting January 9th. 
Boo Buckets are back!
Some dreams do come true – Our Halloween Happy Meal® pails are officially back by popular demand!
Get ready to add a touch of nostalgia to your trick-or-treating adventures.
Available for a limited time only, while supplies last.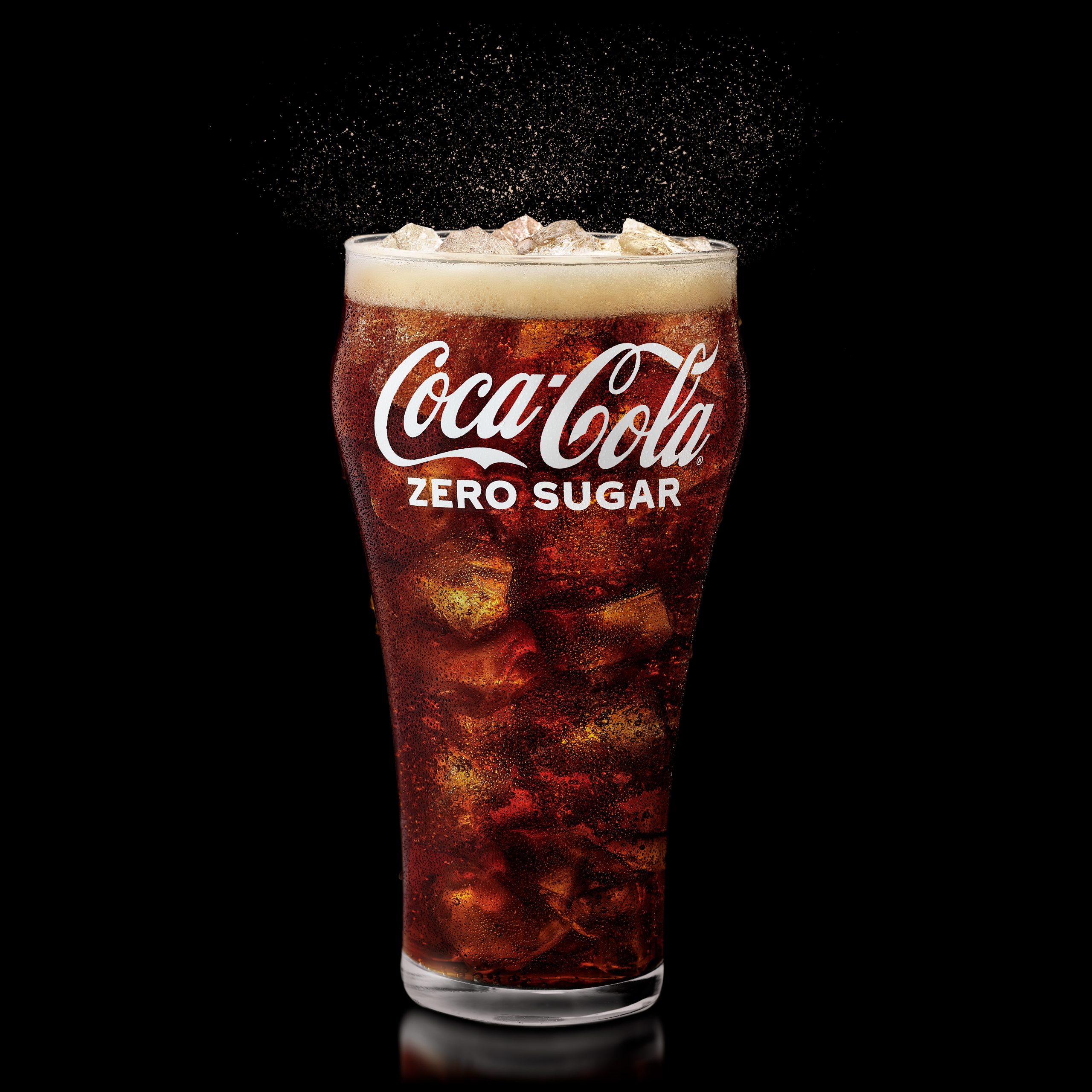 NOW POURING!
Real Coca-Cola taste with zero calories and zero sugar. Perfection on ice.
Grab a Coke Zero next time you visit!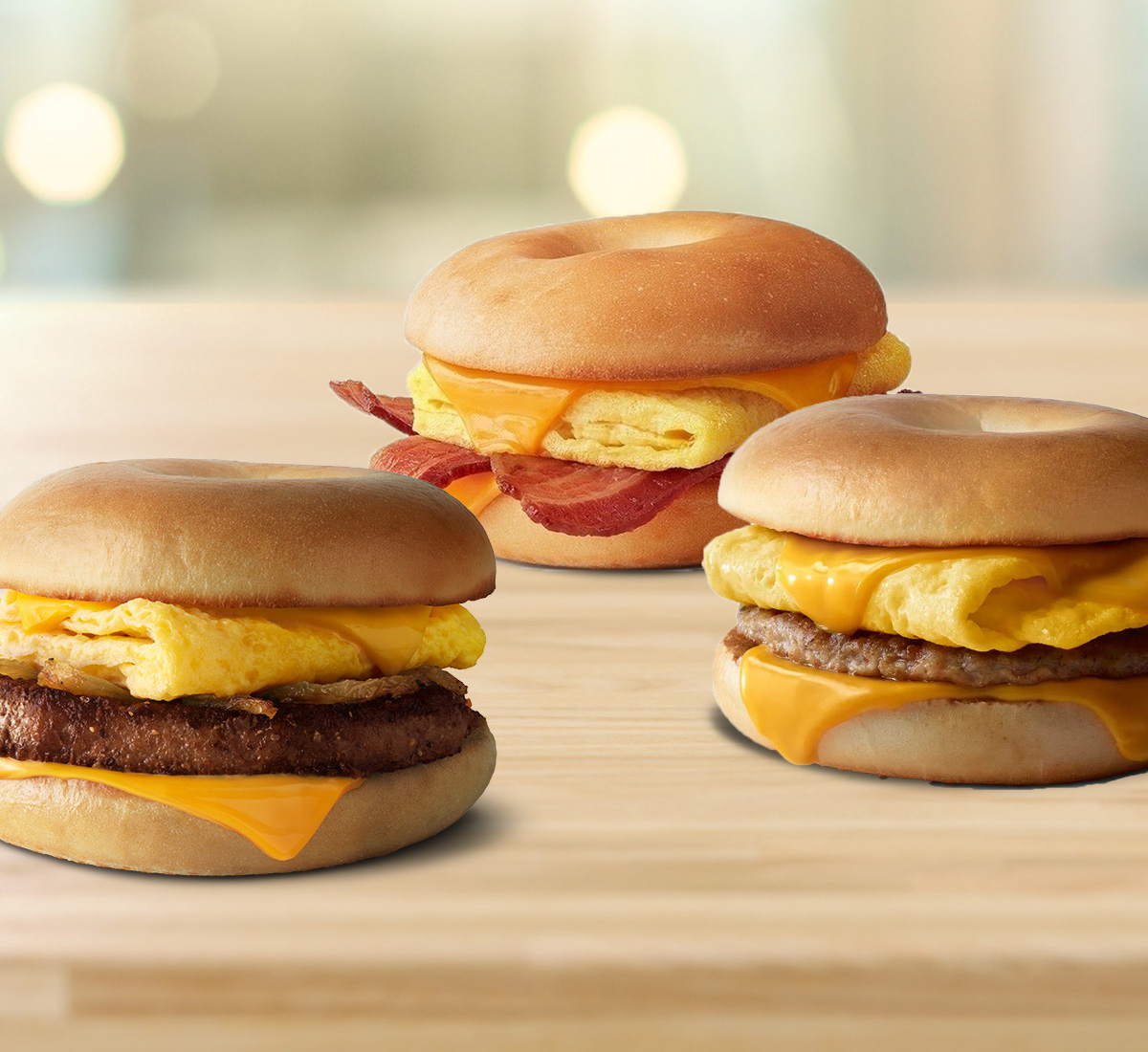 BAGELS ARE BACK!
Get your favorite breakfast bagel again!
Enjoy a Steak, Egg, & Cheese, Sausage, Egg, & Cheese, or Bacon, Egg, & Cheese Bagel!
For a limited time!
2 for $3 Mix & Match Breakfast Deal!
Choose from a Sausage McMuffin, Sausage Biscuit, Sausage Burrito, or a hash brown.
Pumpkin & Creme Pie
This seasonal favorite features a sugar-coated baked turnover-style crust piped with a pumpkin
pie filling on one side and a creme filling on the other.  YUM!
Available September 15th! 
 Download our App!
Looking for more deals? Download the McDonald's App for iOS and Android! 
With this, you'll have access to Curbside Pickup, Contactless Mobile Order & Pay, Rewards catered to 
your favorites, exclusive deals and more!