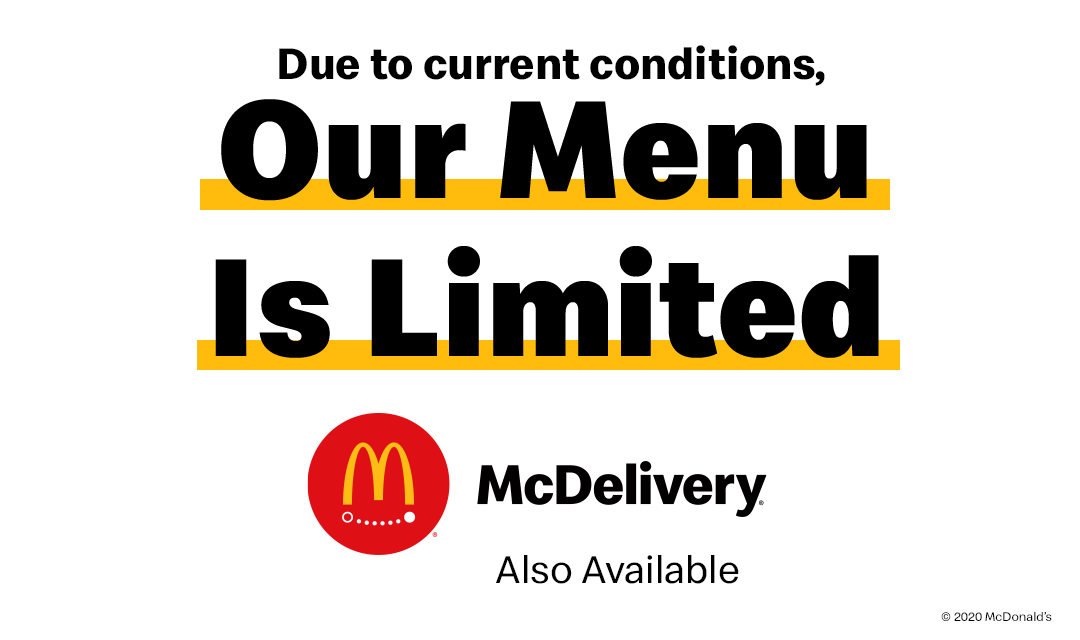 COVID-19 Update
Due to current conditions, we have temporarily implemented a limited menu. We are doing this in order to ensure the safety of our employees and to better serve you. McDonald's is going above and beyond to ensure all locations have the time they need to keep the safety of everyone as our top priority. We appreciate your cooperation during this time and we are grateful we can continue to serve you with our brand that you know and trust. 


BUNDLE IT!   
Get a Classic Cheeseburger Pack at any of our SFM locations. This pack includes 2 Cheeseburgers,
2 Medium Fries, and a 20 piece Chicken McNugget. All for just $9.99!
Any Size Soft Drink for $1.29 
Whether you prefer the classic sip of a Coke, or the electric buzz of a Sprite – you can get any drink, any
size for just $1.29 starting January 9th. 
Disney's Little Mermaid Happy Meal Toys!
Ariel and her friends are swimming back into theaters with the new live-action adaptation of The Little Mermaid, and you can take your favorite characters home with you every time you purchase a
Happy Meal!
Available now through June 19th!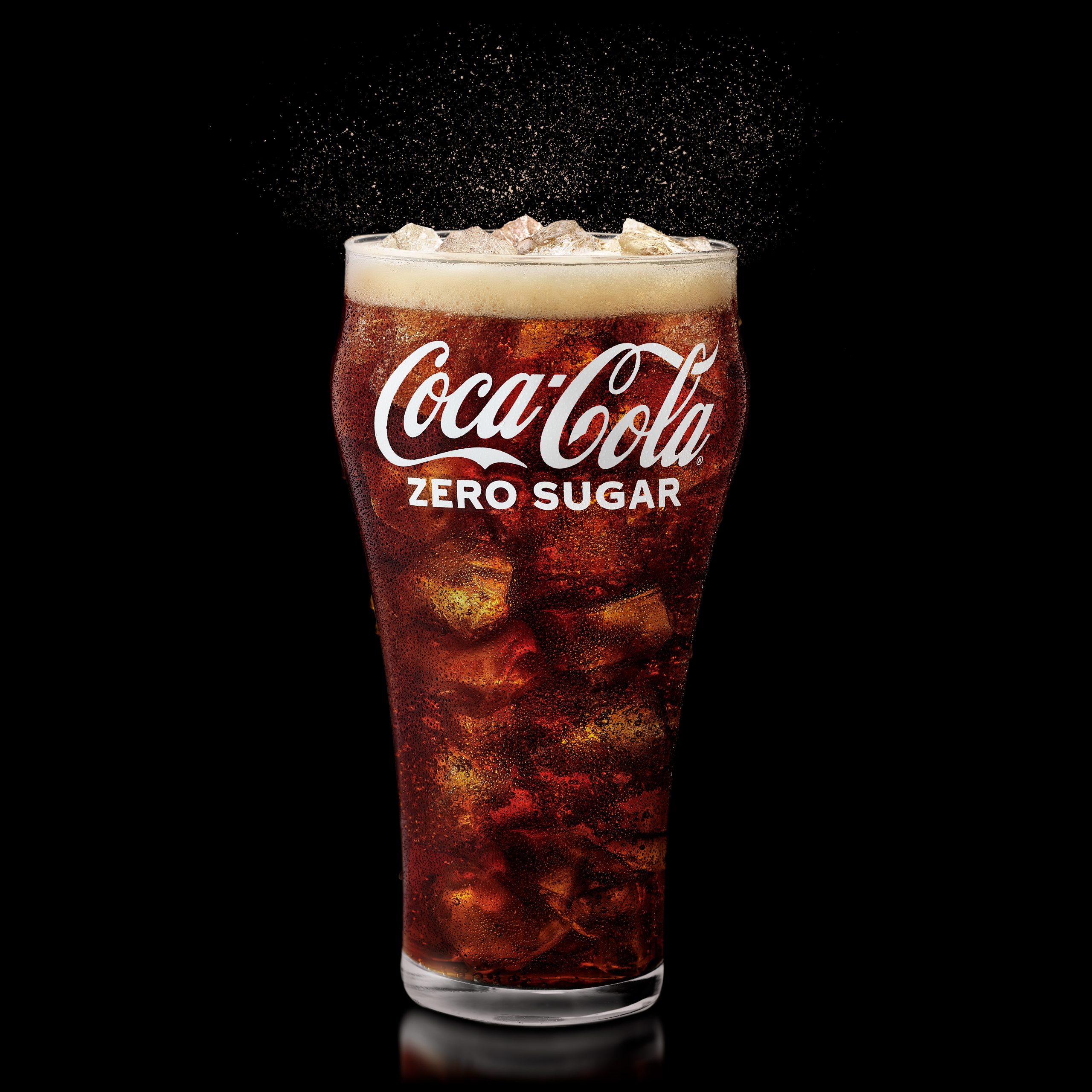 NOW POURING!
Real Coca-Cola taste with zero calories and zero sugar. Perfection on ice.
Grab a Coke Zero next time you visit!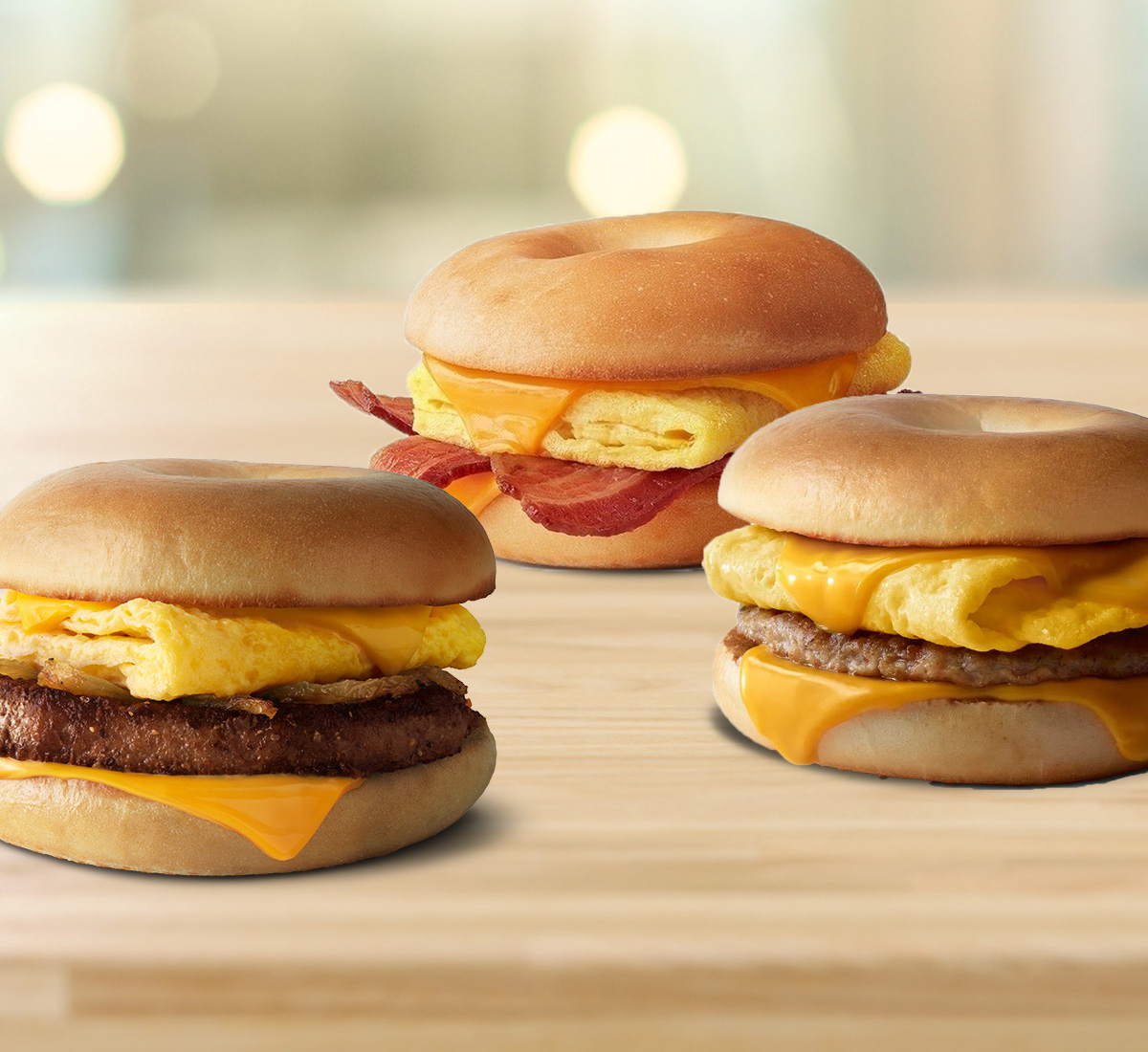 BAGELS ARE BACK!
Get your favorite breakfast bagel again!
Enjoy a Steak, Egg, & Cheese, Sausage, Egg, & Cheese, or Bacon, Egg, & Cheese Bagel!
For a limited time!
2 for $3 Mix & Match Breakfast Deal!
Choose from a Sausage McMuffin, Sausage Biscuit, Sausage Burrito, or a hash brown.
A sweet and creamy Strawberry & Crème Pie made with strawberries and vanilla flavored crème,
baked side by side in a sugar-coated crust.. MMMMM MMM!
Available now!
A sweet treat made with rich chocolate flavor, a hint of coffee and OREO® Cookie Pieces.
It's blended with ice then hand topped with whipped light cream and a few more OREO® 
Cookie Pieces for good measure. Available in small, medium and large sizes. 
Get yours today!
 Download our App!
Looking for more deals? Download the McDonald's App for iOS and Android! 
With this, you'll have access to Curbside Pickup, Contactless Mobile Order & Pay, Rewards catered to 
your favorites, exclusive deals and more!