Benny Scott
Owner
Benny earned a Business and Finance degree from the University of Kentucky. He loves UK basketball, Ohio State Football and tries hard to be a loyal Bengals fan! Benny and his family love to golf, ski, and spend time in the Keys on his fishing boat the SeaKat. He has been awarded Piqua Chamber Business Person of the Year, the Ray Kroc Award, and is an OPNAD representative for McDonald's corporation. Benny sits on many committees and boards in our local communities, as well as for McDonald's. Benny is a big fan of Ray Kroc and his inspiring life story and his favorite order is the classic Big Mac!
Stacy Scott
Owner
Stacy has been with Scott Family McDonald's for over 20 years since she married Benny. Stacy is a Kentucky native and a graduate of the University of Kentucky. She loves cheering on the Kentucky Wildcats and spending quality time with her three adult children, working out, and walking her Mini Bernedoodle, Claramae. Stacy is very active in the community and has received the Salvation Army William Booth Service Award and the Miami County Woman of Excellence Award. Stacy has consistently been a fan of the Quarter Pounder with Cheese but will sometimes treat herself to a Double Cheeseburger dressed like the Big Mac!
Ken Roosa
Director of Operations
Ken has been with Scott Family McDonald's for 15 years after a long career with McDonald's corporate. He has won countless awards including: Outstanding Restaurant Manager Award, Model Restaurant for the Ohio Region, and Hamburger University Dean's List but he considers his best award, his two grandkids! Ken spends his free time working out and is always on the lookout for a good hiking trail! The best part of working at Scott Family McDonald's is the opportunity to work with his wife every day. Ken's "go-to" lunch order is a Big, Big, Mac made with Quarter Pounder patties!
Cledith Roosa
Training Supervisor
Cledith has been with McDonald's for 40 years! She works hard every day to make our crew and managers the best of the best! She has a passion for training, strong morals, and whenever she enters a restaurant everyone works hard to show her how great they can be! When not working, Cledith loves to spend time with her kids and grandkids. She has collected numerous awards through the years including: Outstanding Manager Award, the Ray Kroc Press On Award, and the Training Excellence Award. Her favorite order is scrambled eggs on a McGriddle! It's delicious!!!
Denise Martin
Supervisor
There is a real family atmosphere at Scott Family McDonald's, Denise, her husband, and their 3 daughters have all worked with the company, and they are not the only family on board! Denise started working here over 20 years ago. She loves seeing her regular customers, and truly believes that they have become like family. If you see Denise at one of our locations, you will find her making sure that no one is cheating during the afternoon card games in the lobby!
Freda Trittschuh
Supervisor
Freda has been with Scott Family McDonald's for 40 years! She has won multiple awards during her time here including: Outstanding Store Manager 8 years in a row! Freda loves to spend time shopping, reading a good book, and walking her dog Oreo. She and her husband enjoy cheering on the Buckeyes and traveling whenever possible to Sanibel Island, FL. Freda loves getting to know her customers and looks forward to seeing her regulars when she comes into the stores! Freda loves breakfast and can be found enjoying an Egg McMuffin regularly!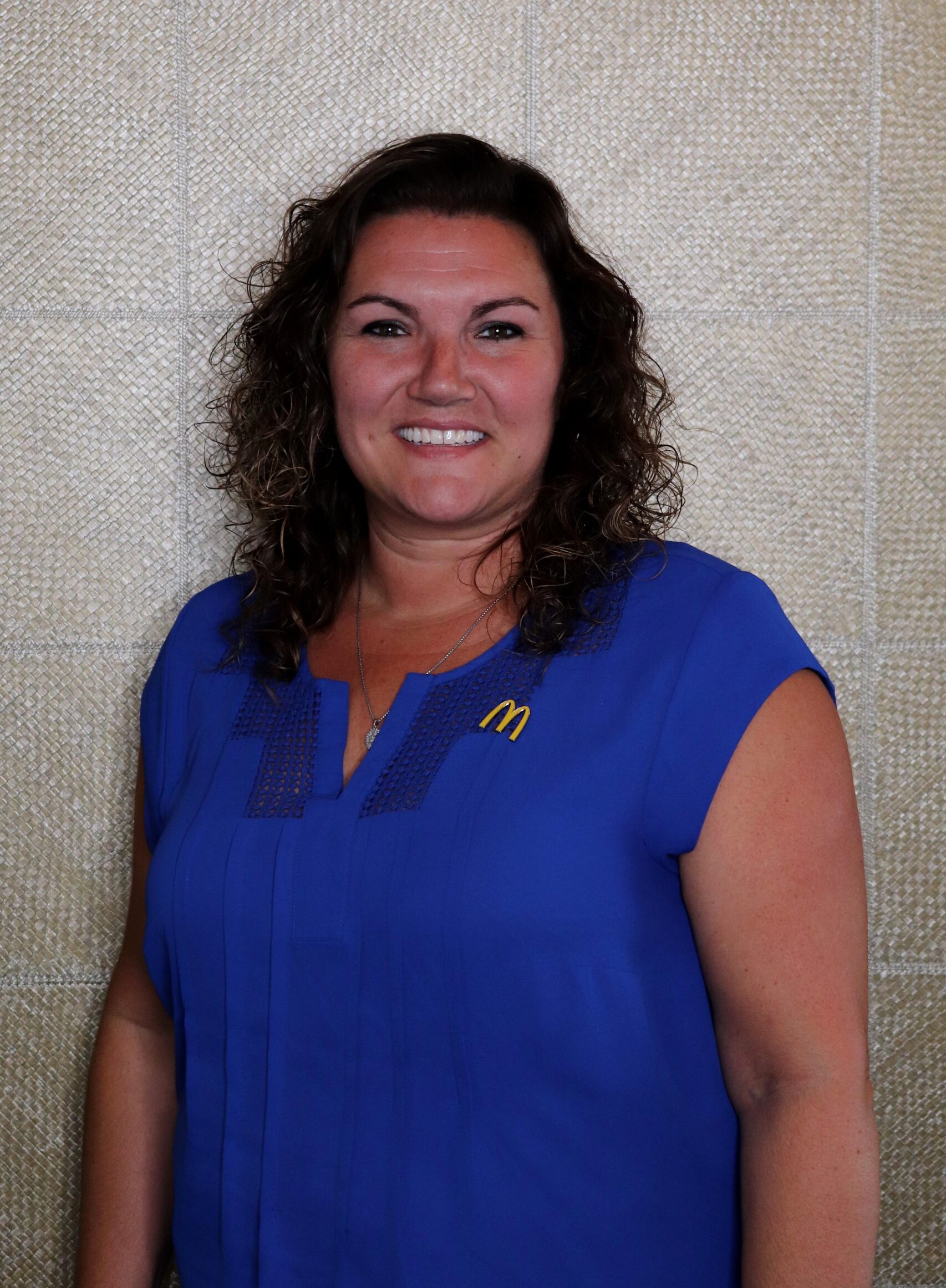 Beth Garber
Supervisor
Beth has been with the company for over 24 years. She started with Scott Family McDonald's just before her 16th birthday. She really enjoyed the All American Crew Person Games where she would travel and compete with other crew around the country to strengthen their skills at the restaurant. Beth worked her way up moving to a first assistant position, to a general manager, and now a supervisor! She opened the location on Centre Drive in Fairborn, Ohio, and now supervises it and other locations. Beth's favorite thing to snack on is our hot and salty french fries!
Ella Hunt
Supervisor
Ella has been with McDonald's for over 20 years. She is originally from Hawaii and likes to travel back there whenever she can! She has earned the Outstanding Manager award as well as the Ray Kroc and Excellence in Training awards! Ella loves to relax with her husband and 4 kids while doing jigsaw puzzles. The best part about her job is all of the great people she has met and gets to work with every day! Ella loves our McCafe beverages, especially the Hot Chocolate!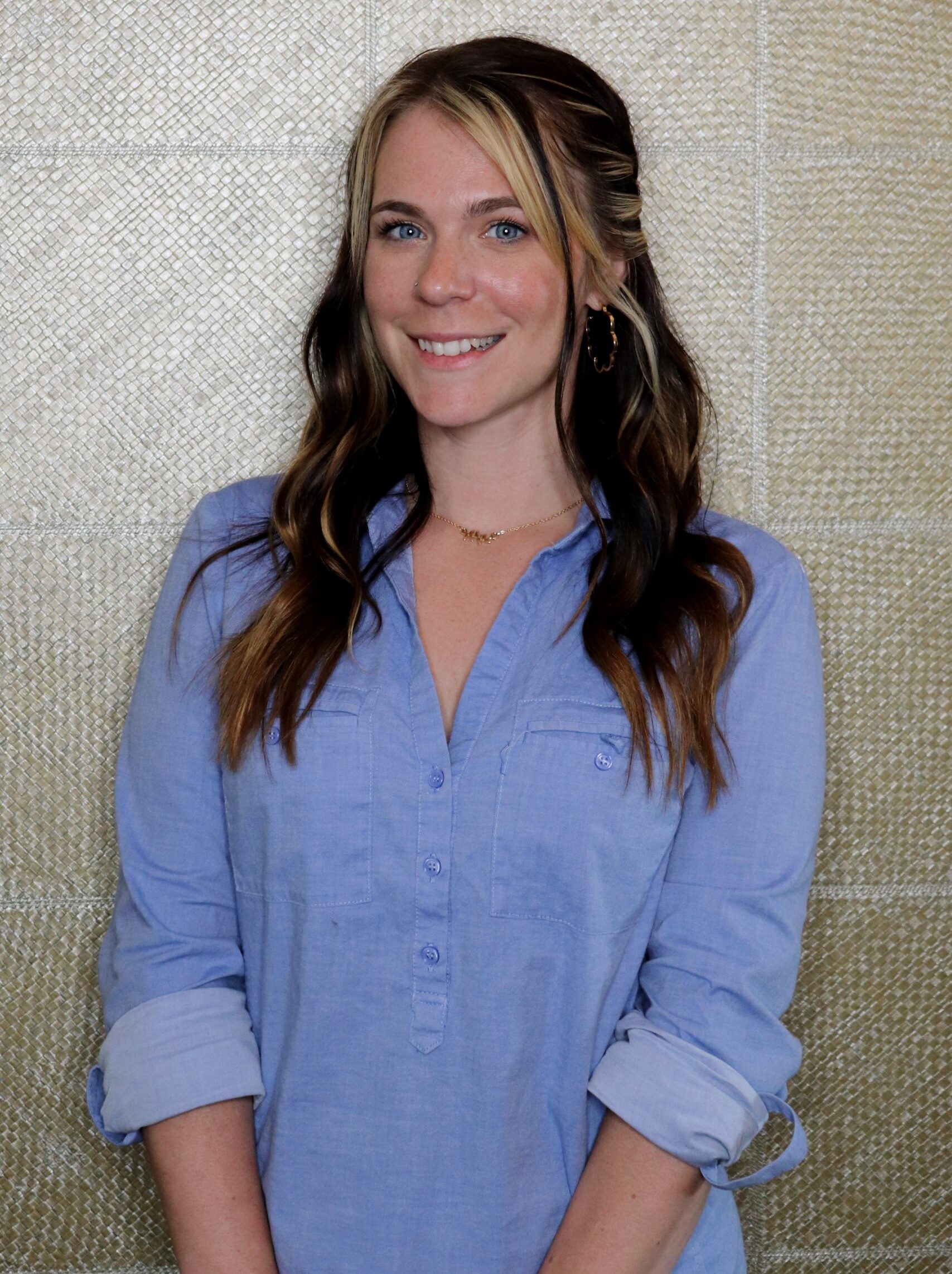 Nichole Taylor
Office Manager
Nikki is the friendly voice you hear whenever you call the Scott Family McDonald's office.  She has been with us for just shy of 5 years!  When she's not working, she loves to spend time with her family cheering on the Buckeyes or making something delicious in the kitchen.  Her favorite food at McDonald's is an order of the Chicken McNuggets for her and her son Bryson to share!
Tina Beck
Administrative Assistant
You will never catch Tina without a smile on her face! She loves working with the new employees who stop by the office and making sure they have everything they need to get started! Tina and her husband have been married for 26 years and love to hang out with friends while cheering on the Buckeyes! Her favorite part of working at Scott Family McDonald's is the great people she spends time with every day and of course our world-famous French Fries!
Rob Monnin
Controller
Rob is our new accountant at Scott Family McDonald's, and it is rare for him not to have a "Dad Joke" lined up. When not at work, you can catch Rob in his shop attempting to build something, renovating an entire room, or watching some Ohio State Football. Rob proudly has one son from a previous marriage and was able to find his soulmate later in life. Rob is a morning person, so his go-to breakfast is a Sausage Egg & Cheese McMuffin sided with an Iced Caramel Coffee!
Kelly Martin
Payroll Manager
Kelly has been a member of our Scott Family McDonald's team for over 10 years. When she began her career here, she was a crew member at our Greenville North location. After graduating from Muskingum University, where she played softball and earned her degree in mathematics, she joined our office staff. She enjoys watching Ohio State football, going on road trips, and playing with her dog, Penny.  Kelly loves Scott Family McDonald's fries and making people smile.
Lindsay Mikesell
Graphic Designer
Lindsay is the craft behind many of the posters, signs, and graphics that you see in the stores and online. Lindsay strives to show the community the fun and energetic atmosphere at Scott Family McDonald's! A recent grad of Liberty University, Lindsay started with us through an internship and fit in so well that she joined our team. In her spare time, she enjoys spending time with her son Logan, working out, or reading a good book. Her go-to meal at McDonald's is the McChicken, but she loves to indulge on a Big Mac every once in a while.
Cindy Frantz
Recruitment Manager
You will find Cindy out and about in all of our communities spreading the word about Scott Family McDonald's! In her spare time she loves working out and volunteering, as well as spending time with her husband and two kids. Cindy is a graduate of Bluffton University where she was awarded "Student of the Year" in 2014! If you catch Cindy at one of our locations she will be working away on her laptop while enjoying a Chicken Sandwich.
Jo Schmiesing
People Experience Coordinator
Jo spent many years with Scott Family McDonald's as a supervisor. She left for a short time and is now back as our people experience coordinator! Jo works hard to ensure that every new crew member gets the time and training they deserve. She focuses on bettering our processes and procedures and there is no one better to do the job. Outside of work, Jo loves playing with her pugs Finn and Mary.  For Breakfast, Jo likes to enjoy a McDonald's Coffee, it's the best!
Our Office
218 W Ash St.
Piqua, OH 45356, USA
Office Hours
Mon-Fri: 9am – 5pm
Sat-Sun: Closed