It's fall, y'all!
Lots of great things happening at SFM. This month's blurb is going to be short and sweet! Scroll through the pages, tell us what you would like to see in months to come. This is your newsletter, and we are here to serve YOU! 
It's pumpkin spice loving, football screaming cooler weather season. Don't forget to take care of yourself. The trees are so beautiful this time of year, so get out and go for a walk! There's just something about fall that makes us all smile! 
Finally, we want to give a HUGE SHOUT OUT TO OUR KENTUCKY TEAM!! If you haven't heard yet…. SFM bought 10 MORE STORES around Lexington, Kentucky! Welcome to our SFM family! We are very excited for this transition and can't wait to meet you all in the weeks to come! 
Get out and slay the day- YOU are WORTH IT! 
Cindy Frantz
Recruitment/Community Relations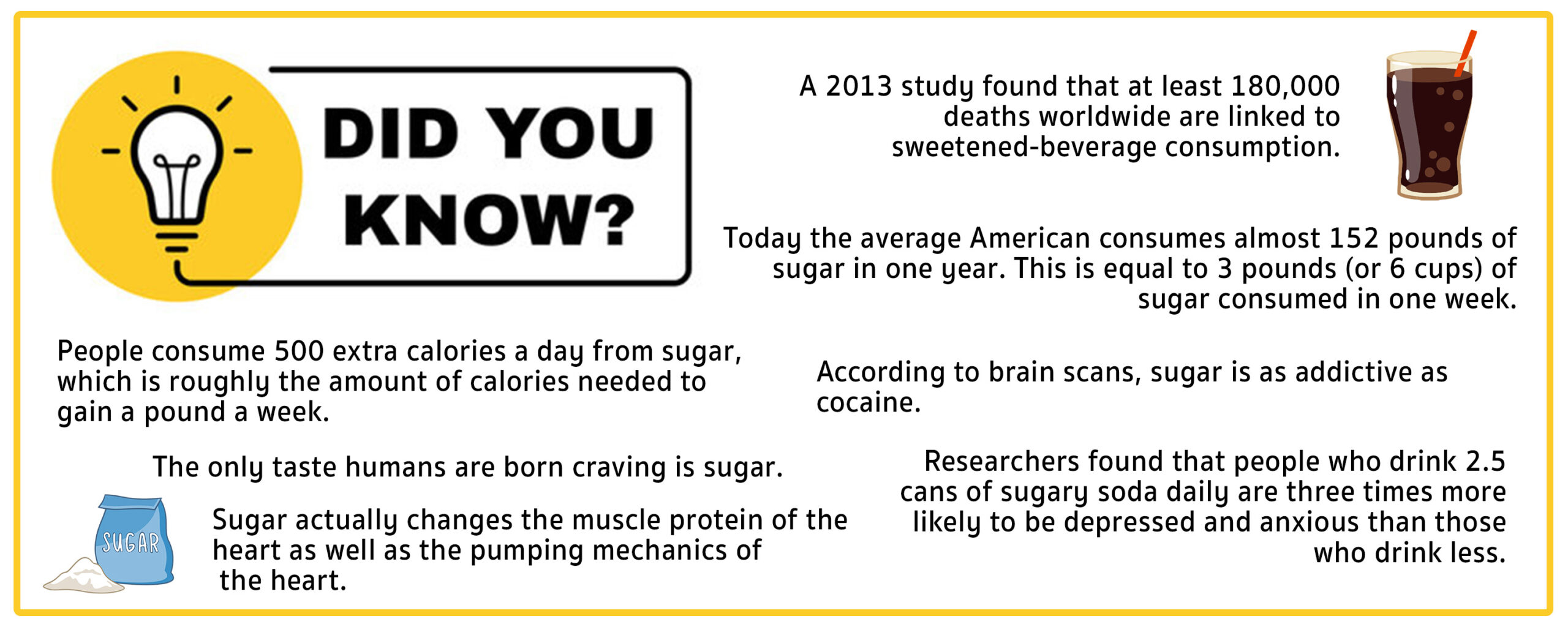 From back row left to right: Trish Owens – Director of Training and Development, Maria Rayburn – Accounting, Shawna Delgado – Mt Sterling (Pilot) GM, Jo Schmiesing (SFM) Front row left to right: Angie Bradley – Mt. Sterling GM, Danita Weir – Controller, Cindy Frantz, Amanda Lowry – Executive Assistant
Say HELLO to our Kentucky Team!
• US HWY 27, Cynthiana, KY
• KY HWY 15, Jackson, KY
• Femingsburg Rd, Morehead, KY
• 12 IN HWY Trailer Park Rd. Morehead, KY
• Reinhold St. Paris, KY
• Maysville Rd. Mt. Sterling, KY
• Owingsville Rd. Mt. Sterling, KY
• Miller Scenic View Dr. Owingsville, KY
• Furnace Rd. Stanton, KY
• Lexington Ave. Winchester, KY
We've found an App that you're going to love…. not only does it make you want to get out and move, but it's all for an amazing cause! You can plant trees… just by walking!! 
The App is called Treecard and it is free to download. With this app, you can plant a tree for every 10,000 steps that you take! Every time you plant a tree in your Tree Valley on the app, you are actually planting a REAL tree in over 32 different countries! The app has an interactive map that actually shows you where the trees are being planted all over the world. How cool is that?
And for every tree you plant, you'll get 50 points to spend on a range of environment-first rewards. From sustainable travel experiences to conscious clothing, they've got so many cool things to choose from. You can cash those rewards in for houseplants, clothing, clean skincare products, home delivery meals, and so much more! You can also gift your points to help the environment even more – like removing plastic from the ocean! 
The Treecard app syncs to your Apple Watch, FitBit or your Health App on your phone.You don't have to do a workout to support the environment, you just have to walk! You could plant a tree per work shift! It's so easy to get started and I promise you, it will make you feel a little better knowing that you are impacting the planet in a positive way!
DOWNLOAD THIS APP!! You won't regret it! 
By now, you all should know Rob at the office. He is the one handling all of the money stuff and usually has a good joke to tell you. We asked Rob about his favorite football team and of course, asked him to tell us a joke! 
 

What is your favorite college team and why?
My favorite team has always been the Buckeyes. I feel that athletes who play NCAA football, NCAA basketball, or minor league baseball are all putting it on the line to follow their dreams. They might not be the best of the best who play in the NFL, but they are trying to make it. They are not the 1% of the 1% who make it to the NFL and, as a result, mistakes are made. But it makes the entire game more exciting and unpredictable.
Where is your favorite place to watch the games?
I would say that my favorite spot it at home because I will get nervous during close games. When I get nervous, I will move from chair to chair, room to room, grab the tablet and watch the game outside, ect… it drives Julie nuts! Her favorite spot is at Frickers, BBW3, ect. Basically any place where I cannot move from chair to chair, room to room, ect… 
And of course… tell us a joke! 
Did you hear about the new McDonalds that they are building on the moon? 
They say that it is rather spacious but it lacks atmosphere.
Which college football team has the coolest helmets?  
The team with the most fans.
A genius sitting in the Big House at Michigan will be called what?
A Visitor!
While we love encouraging you all to read, our goal is never just to keep reading new stuff. The goal is to use the learnings from these resources, apply the stratigies you pick up, process the communication pieces thoroughly and GROW as a person! 
Reading 50 books in a year sounds fantastic and is quite impressive, but that gives you no time to really use all of that information effectively. We've given you nearly an entire bookshelf of self-help and personal growth books and a solid list of inspirational podcasts to listen to. So, what are you learning? What processes are you using from these resources in your every day life – both at work and at home? Can you take some of these stratigies and teach someone else something? 
Tell us about your journey with a book, how you were able to learn and grow from it. We love to see our people succeed and be happy and healthy! Send your experience with a good book and the tools it gave you to Cindy or Lindsay so we can highlight it in the next newsletter! 
HOW TO
BUDGET
DURING INFLATION
With inflation running at a 40-year high, rising prices for necessities such as rent, food, and gasoline have already put a dent in many personal budgets. Finding ways to stretch your income is critical during periods of high inflation to avoid getting into debt or having to dip into savings to make ends meet.
Learn more at www.53.com
Decide Where You Can Cut Back
The first step to control your spending is to create a budget to accurately track where your money is going each month. Next, you need to decide where to reduce your expenses. Cancel subscriptions to streaming services and cable TV channels, skip higher priced brands at the grocery store and curb impulse buying by setting a waiting period are some tips to help. 
Another way to stretch your money during a period of high inflation is to reduce the interest payments you're paying on debt.
Keep Saving For Retirement
Saving for the future with a diversified portfolio of stocks and bonds, such as in a 401(k) or IRA, has the potential to deliver returns that will outpace inflation.
Keep Cash at Hand
Aim to build an emergency fund that is able to meet at least three months of your living expenses.
Open Enrollment is currently in full swing for 401k! Rob has sent forms to GM's for your staff. If you are already enrolled, you just need to fill out the form that Rob has sent over and let him know of any contribution changes. These forms need to be returned to Rob by OCTOBER 23RD. These changes will go into effect on November 1st. Benny matches 30% of the first 5% of contributions. 
If anyone has any questions, Empower offers a Participant Services Call Center at 800-338-4015.  Representatives are available to address any questions or concerns Monday through Friday from 6:00 a.m. to 8:00 p.m., MT and Saturday from 7:00 a.m. to 3:30 p.m., MT.
If you are ready to start saving for your future, get in touch with Rob at the office and he will help you get set up. You can also visit www.empower.com to learn more!
The earlier you start investing, the more time your money has to grow! Start today! 
Benefits you're missing out on!
We all LOVE our furry babies… so why not give them the best possible care? But like the doctor's office for humans, Veterinarian Office's are insanely expensive! 
That's why SFM offers Pet Insurance through Nationwide – to help us take care of our furry family members! There are multiple plans to choose from that will fit your budget and can be used at any Vet office. It doesn't matter if you have a brand new puppy or a 13 year old cat, their rates are the same no matter their age or condition. This type of benefit isn't widely available to just anyone with a pet, so it's an amazing perk of working with Scott Family McDonald's.
to our first monthly challenge winners!
The Challenge: KVS Top Performers

 

& KVS Most Improved
1st Place: Piqua West at 64 seconds
2nd Place: Colonel Glenn at 79 seconds
1st Place: Troy

 

at 37 seconds
2nd Place: Kauffman at 31 seconds
Perfect Attendance Winners!
August
Blessing Angle – Troy
Jamey Begley – Brandt
Janet Koontz – Merily Way
Josh Ritter – BFN
Johnny Ward – Piqua E
Karla Lopez – BFS
Keyana Hackney – GVN
Klayton Purvis – Col Glenn
Lexus Olding – Piqua W
Mary Havicus – GVS
Melissa Brown – Tipp
Milo McQuade – Towne
Monica Hull – Sidney
Shawn Biggs – Broad
William Smith – Kauffman
 

September

Amber Nichols – GVS
Angelica Latou – GVN
April Long – BFN
Bryson Chrisman – BFS
Cayden Wesco – Tipp
Christian Murray – Brandt
Daniel Cobb – Towne
Jennifer Morrison – Piqua W
Jordan Tolbert – Merily Way
Madeline Shannon – Sidney
Mason Bayman – Troy
Nathanial Tsuchiyama – CG
Sandra Hazelbaker – Kauffman
Wyatt Larger – Piqua E
Zachary Bill – Broad
Who doesn't love a good chicken soup? This version is loaded with shredded chicken, beans AND PUMPKIN! Plus this recipe is affiliated with Weight Watchers – so you know it's gotta be good AND healthy!  
Prep: 10 minutes
Cook: 4 – 5 hours or 8 – 9 hours
Ingredients
2 cups red enchilada sauce
One 15-oz. can pure pumpkin
One 15-oz. can black beans, drained and rinsed
1 cup frozen sweet corn kernels
1 cup finely chopped onion
One 4-oz. can diced green chiles (not drained)
3 cups low-sodium chicken broth
1 lb. raw boneless skinless chicken breast
Optional toppings: shredded reduced-fat cheddar cheese, light sour cream or fat-free plain Greek yogurt, fresh cilantro, chopped red onion

ions
1. Combine all ingredients except chicken in a slow cooker. Mix until uniform.
2. Add chicken. Cover and cook on high for 4 – 5 hours or on low for 8 – 9 hours, until chicken is fully cooked.
3. Transfer chicken to a large bowl. Shred with two forks.
4. Return chicken to the slow cooker, and mix well.
MAKES 10 SERVINGS
1/10th of recipe (1 cup): 145 calories, 2g total fat (<0.5g sat. fat), 431mg sodium, 17g carbs, 4g fiber, 4g sugars, 14g protein
Coming Up
Pink Weekends in October! 
October is National Breast Cancer Awareness Month! Every weekend in October, wear your pink to help bring awareness and support to this cause! The office has provided you with some items to wear.
Coming Up
Pumpkin Decorating Contest
It's spooky time! Which means that it's time to decorate those mini pumpkins! Use the supplies provided in your store or take your pumpkin and decorate at home! The contest ends on Oct. 29th, so get yours done for the chance to WIN! 
October 23 – 29
Get ready for a Superhero Style People Week coming up! The Office will be providing you all with a fun-filled week to celebrate YOU! More details to come! 
Are you Ready to Further your Education?
Archways to Opportunities gives you all of the resources you need to begin or continue your college education! 
Archways To Opportunity
McDonald's and its independent franchisees are committed to helping employees further their education and achieve their dreams.
To help individuals who work at a company-owned or independently franchised restaurant, we created Archways to Opportunity, a comprehensive education strategy with multiple programs that give people an opportunity to grow and learn – no matter where they are on their journey.
How do I earn my High School Diploma?
You can graduate from high school by taking classes online – whenever and wherever it's convenient for you – through Career Online High School. And, you may be able to apply credits from high school courses you've already completed.
How do I choose an affordable path to college?
If you are ready to get started working toward your college degree, Archways to Opportunity® offers programs to help make your goals a reality – in a way that fits your lifestyle.
Our programs can help you explore educational opportunities while getting financial support to make your educational journey easier.
How do I figure out the right path for me?
Figuring out the next step in your education and career journey may feel like a lot. Bright Horizons EdAssist Solutions has Success Coaches who are available to help you identify your education needs, review your career goals and develop a plan for the future. Your coach will continue to support you throughout your experience to ensure that you successfully achieve your goals and complete your program.
How do I improve my English?
We want you to feel confident in all that you do. If you are bilingual, this includes being comfortable talking in English. Whether you are speaking to customers or staff, your voice should be heard. English Under the Arches® can help.
With the support of English Under the Arches, you can improve your English speaking, listening, reading and writing skills.
How do I earn my degree for free through CTU?
The Commitment Grant, along with maximizing Archways to Opportunity tuition assistance, covers 100% of eligible students' online tuition, including eBooks and student fees, at CTU helping you to pursue your educational goals without the need for student loans.
Eligible students may utilize the Commitment Grant towards any Associate or Bachelor's degree program offered at CTU.
This is YOUR Newsletter, what do you want to see?
Send us your thoughts and we will incorporate them into future projects!
Or, just let us know how we're doing!