Spring is here! 
There are very busy months ahead! Easter is behind us and summer actives are starting to bloom. Graduation, vacations, and cookouts are on the horizon. There is no better time to pick up a new exercise habit outside! We've included some great walking trails in the Greater Dayton Area to help you get a much-needed dose of fresh air!
If you are not signed up already, please make sure you register for McD Perks for your summer stay-cations or travels. There are so many great discounts on your favorite things to do. We are leaving it short and sweet this month! There is a lot to look at in this issue and you certainly don't need to read my babble!
Get out and slay the day- YOU are WORTH IT!
Cindy Frantz
Recruitment/Community Relations

Exercise at Home
(or outside)
Nature and Paved Trails in Dayton
It's getting warmer outside and I know you're all itching to open your windows and enjoy that sunshine! What better way to do so than take a walk or get on your bicycle? Our communities are FULL of trail systems – both paved and nature trails! Hike through the nature areas that surround Dayton or check out trails with historic sights that are perfect for hikers and outdoor enthusiasts at any skill level. You can bicycle your way to different cities or communities – even hit up some breweries along the way! (Be sure to drink and bike responsibly, though.) 
The Miami Valley has the Nation's Largest Paved Trail Network with more than 340 miles of paved, multi-use bikeways! Right here in our backyard!! Check out some of the best voted trails within the community below! 
Taylorsville Metropark
Vandalia, Ohio
Spectacular wooded ravines, massive rock outcroppings, historical ruins and the Great Miami River make this large 1,400-acre park unique. With over 5 nature trails within the park, it also intersects with the Great Miami River Trail!
LEARN MORE
Carriage Hill Metropark
Huber Heights, Ohio
Covering more than 900 acres, Carriage Hill offers scenic woodlands, prairies, a lake and pond. Hike one of 4 trails – even through the wetlands! The park also contains a historical farm that recreates the life of a typical conservative farm family of the 1880s – complete with live animals! 
LEARN MORE
Tawawa Park
Sidney, Ohio
The Park consists of 220 wooded acres which provide shelters, grounds, trails and areas to play ball. Two lakes (Tawawa and Amos) are located in the complex, and the park edges onto the Great Miami River!
LEARN MORE
Simon Kenton Trail
Bellefontaine, Ohio
Spanning the 35.5-mile distance between the Ohio communities of Bellefontaine and Springfield, the Simon Kenton Trail presents visitors with ample opportunities for recreation and wildlife sighting throughout its entire length.
LEARN MORE
Russ Nature Reserve
Fairborn, Ohio
The Russ features an all-natural playscape built among the woods, close to four miles of trails that wind through meadows and woods and an apiary for beekeeping.
LEARN MORE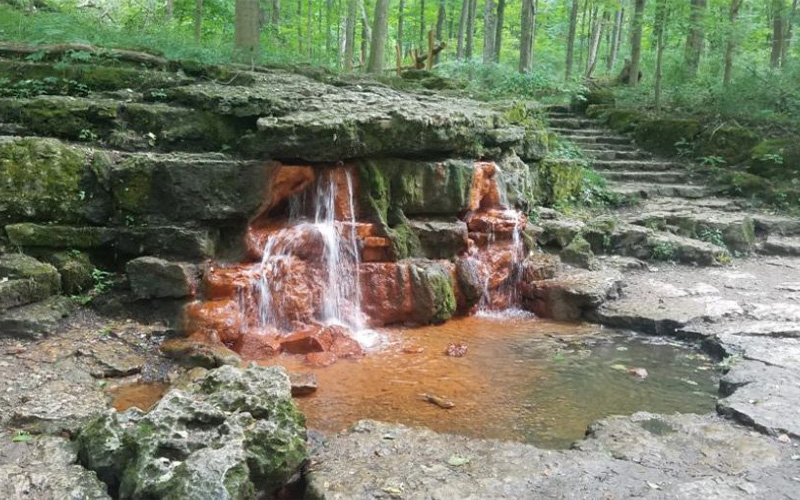 John Bryan State Park
Yellow Springs, Ohio
John Bryan State Park is distinguished by its remarkable limestone gorge, a National Natural Landmark, offers hikers splendid views from the trail. A launch area outside the park provides paddlers with access to the river. Along with ten different hiking trails, the park has a public rock climbing and rappelling area and miles of mountain bike trails.
LEARN MORE
We asked Supervisor, Beth about her favorite season of all – SUMMER! And where she likes to vacation. And as many of you know, her son Jayden works at our Tipp City store! Let's see how she feels about working with her child!
What is your favorite vacation spot and why?
Tennessee! My grandfather lives there. I love it because there is no cell phone service and no internet so we are kind of forced to interact with each other. It is also about an hour away from Pigeon Forge and Gatlinburg, so we can head there whenever we want.
What is it like working with your son?
It's a blessing in disguise. When he comes home and talks about his experiences at work that day, it reminds me of my early days at McDonald's. He started at 14 years old, and now, 2 years later, I've got to see him to get promoted and grow. I am very proud!
What are your plans for Mother's Day this year?
We don't really do a whole lot for Mother's Day. We might go out to eat and visit family. But we just keep it low key and spend time together.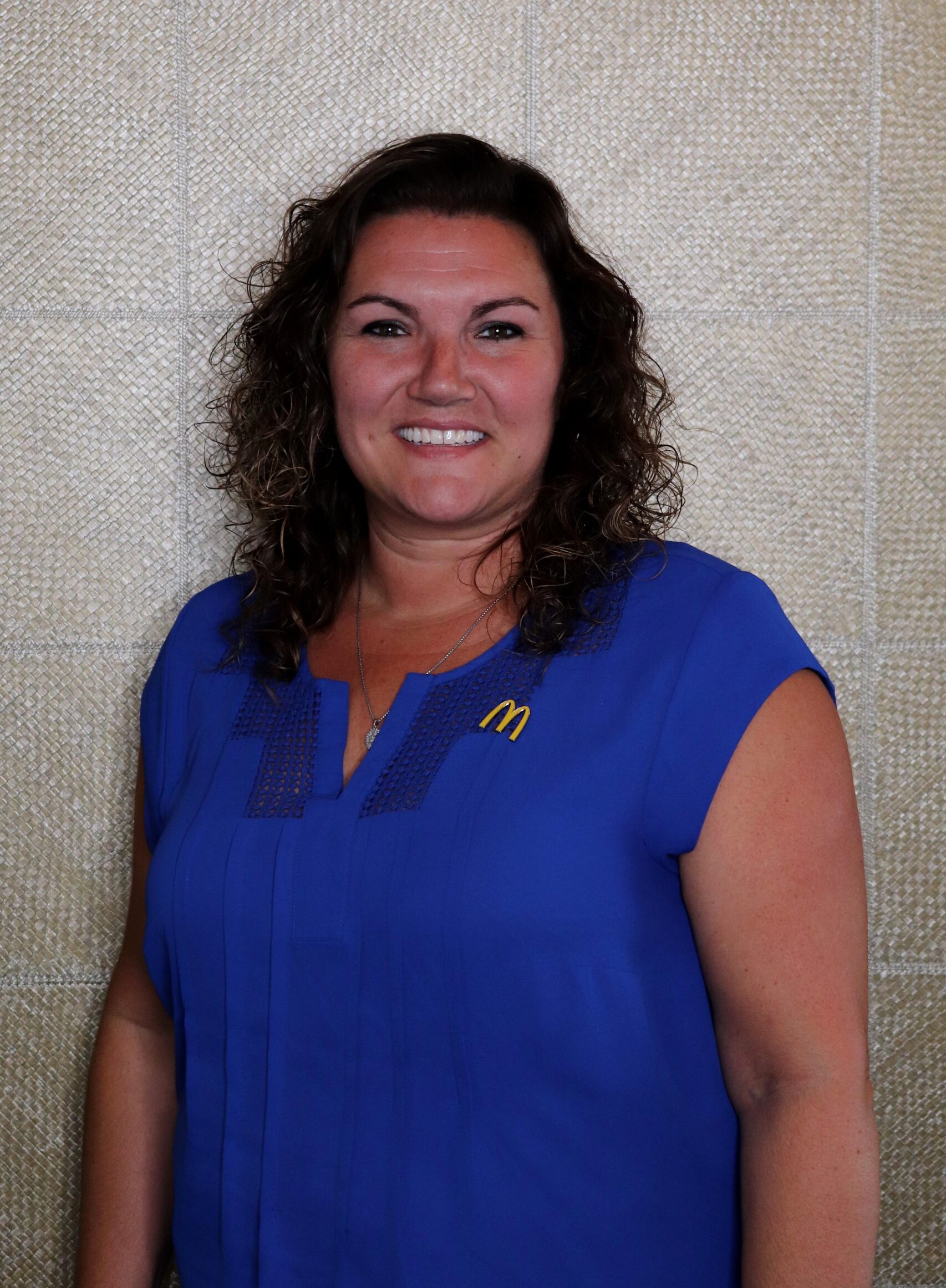 This book comes recommened by none other than Ken! 
Petter Attia, MD draws on the latest science to deliver innovative nutritional interventions, techniques for optimizing exercise and sleep, and tools for addressing emotional and mental health. Wouldn't you like to live longer? And better? Then you must grab this book and read it! 
In this book, Peter covers topics such as:
• Why the cholesterol test at your annual physical doesn't tell you enough about your actual risk of dying from a heart attack.
• That you may already suffer from an extremely common yet underdiagnosed liver condition that could be a precursor to the chronic diseases of aging.
• Why exercise is the most potent pro-longevity "drug"—and how to begin training for the "Centenarian Decathlon."
• Why you should forget about diets, and focus instead on nutritional biochemistry, using technology and data to personalize your eating pattern.
• Why striving for physical health and longevity, but ignoring emotional health, could be the ultimate curse of all.
Live longer! Buy the book! 
NEW MANAGER INSURANCE
As many of you know, our manager insurance has switched back to Anthem through McDonald's. You should have already gotten your new Insurance Cards in the mail.
You should have or will be getting a new RX card through Express Scripts for your prescriptions. This is what you will use to refill your prescriptions.
If you have any troubles or questions, please don't hesitate to reach out to Nikki or Rob at the office!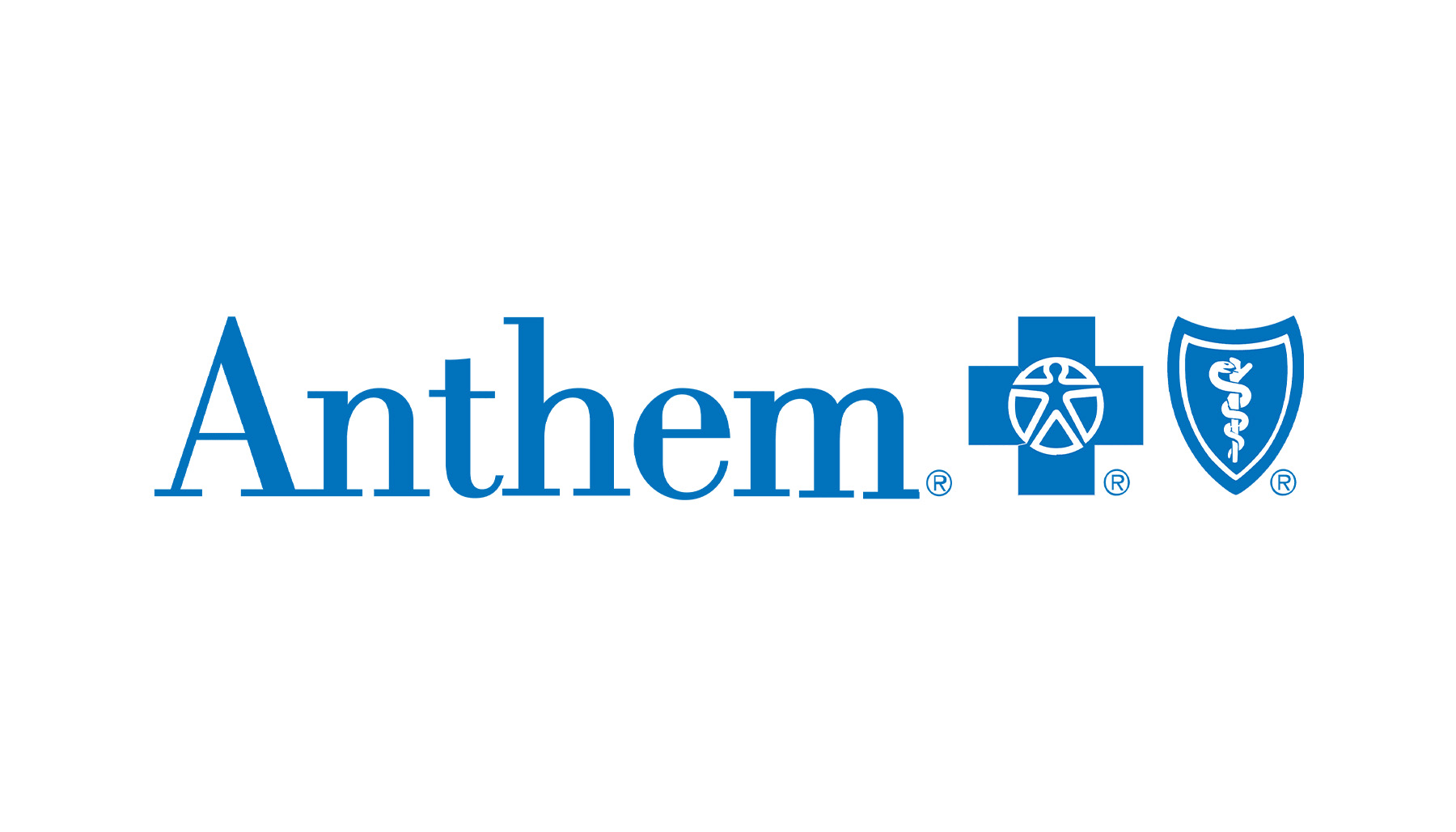 401k Open Enrollment
It is open enrollment season for our 401(k) Scott M&A plan!
If you wish to change your participation levels, please fill out the form that was sent to you via email and return to Rob.  If you wish to maintain your current level of participation, then you can simply go on with your life.
If you are doing a change, please have this form back to Rob by April 28.
If anyone has any questions, Empower offers a Participant Services Call Center at 800-338-4015.  Registered representatives are available to address any questions or concerns Monday through Friday from 6:00 a.m. to 8:00 p.m., Mountain Time and Saturday from 7:00 a.m. to
3:30 p.m., Mountain Time.
Earth Day – April 22, 2023
2023 marks 53 years since the first Earth Day – which always falls on April 22nd. It is a day to raise awareness about the environmental issues our planet faces. A day dedicated to this is fantastic, but we should be considering our planet every single day! Here are some things that you can do in your every day life to honor our Earth!
Remember the 3 R's
Look for ways you can Reduce, Reuse and Recycle throughout your home. You'll save natural resources, energy and money, and you'll reduce waste sent to landfills.
Conserve energy at home
From turning off lights and electronics when not in use, to using a programmable thermostat, to changing your air filter regularly, there are many small things you can do to save energy and reduce greenhouse gas emissions, while saving money on your utility bills.
Reduce paper waste
Think twice before printing things at work and home. You can reduce your mail by using online payment options that avoid paper bills. And there are services that will remove your name from unwanted mailing lists to reduce junk mail.
Recycle your electronics
Your old, unused or broken computers, tablets, phones and other electronics can often be recycled for free by stores, manufacturers and local governments, which saves natural resources while also reducing pollution.
Turn off the tap
Whether you're brushing your teeth, washing dishes, or taking a shower, turn off the water when it's not needed.
Replace your bulbs
Compact fluorescent light bulbs (CFLs) and LED bulbs may cost more than incandescent bulbs, but they will save money over the long run, last longer, and use up to 90 percent less energy.
Bring your own bags
When you go to the store, use a backpack or bag from home, or buy reusable bags that you can keep in your car and use again and again.
Buy local
Buying local produce and other items reduces shipping distances from food sourced overseas, and also supports local businesses and communities.
Act Local
Get involved in environmental work in your local community. Local schools, governments, and non-profit organizations often offer opportunities for volunteers to get involved in cleaning up parks, restoring habitats, and other efforts to make communities greener.
Benefits you're missing out on!
McD Perks! 
One of the COOLEST benefits that we offer to all of our employees is the McDPerks! It is amazing how many people don't utilize this amazing perk! You can get discounts on so many things, like rental cars, movie tickets, memberships, Amusements Parks, grocery coupons and much more!
Go to www.mcdperks.com to get started!
Congratulations to our Ray Kroc Winners
"The quality of a leader is reflected in the standards they set for themselves." ― Ray Kroc
Jeff is trustworthy, dependable & a problem solver.
When I think of our McDonald's buildings, big equipment (HVAC's, electrical, gas, water) and operational equipment (fryers, grills, shake machines, toasters, steamers, coolers, freezers, etc.) I think of Jeff Collins, Supervisor of Maintenance & Equipment Super Hero!  Jeff started with us on Dec. 16, 2002!
His 20+ years here at SFM have seen plenty of changes – to our buildings, utilities, equipment & people!  Through it all, Jeff has been diligent in giving his best to make sure the stores stay up & running with the least interruptions and fewest headaches for those in the stores.  He has ALWAYS watched out for our teams AND our business.  His insight on equipment, planning skills, communications, work ethic, skillset and drive have many days meant the difference between having to close a store or not, or having to deal with major complications or none!  His impact on our business has been immense.
Jeff's last day is Friday, April 28th.  It's time for him to move into the phase of life we all want to get to some day: retirement!  I know his wife Jerry will be relieved and that they plan to do some extra traveling, camping & lovin on their kids & grandkids!  I'm so very happy for them both!
But I am sure going to miss Jeff!  He is an incredible employee & partner in this business, don't get me wrong.  However, he is an even better friend who I will miss dearly!  
Congrats Jeffery!
This recipe SCREAMS spring time! And I promise you will not be able to stop eating it! This Mediterranean orzo salad is a little bit Greek, a little bit Italian, and every bit delicious.
Ingredients
16 ounces orzo
3 cups baby spinach leaves, torn into pieces
1 chopped red bell peper
1 cup cucumber, diced and seeded
3/4 cup red onion, diced
5 ounces Castelvetrano green olives, drained and halved
5 ounces Kalamata pitted olives, drained and halved
7 ounces feta cheese
1/2 cup canola oil
1/4 cup olive oil
1 lemon, juiced
1 1/2 teaspoons oregano
1 teaspoon kosher salt
1 teaspoon black pepper
Directions

1. Bring a pot of water to a boil, season with salt, and cook the orzo for 10 minutes. Drain, rinse, and set aside to cool.
2. Transfer the cooled orzo to a large mixing bowl. Add spinach, chopped vegetables and olives, then crumble half of the feta cheese over top.
3. In a small bowl, whisk the canola oil, olive oil, lemon juice, oregano, salt and pepper until mixed. Pour over the pasta mixture and gently fold until the pasta and veggies are coated. Top with the remaining feta cheese.
4. Refrigerate for 1 hour or overnight before serving.
Blood Drive
12pm-6pm at the Piqua Mall Parking Lot
Sign up at www.donortime.com and use sponsor code: 1591
Bellefontaine Bingo Night
5pm – 7pm at BFS! 
Coming Up
Big Mac Sauce Event
For a limited time, customers will be able to enjoy Big Mac Sauce in a dip cup for the first time ever!
What's New: 
– Free as a sauce selection when purchasing McNuggets.
– For à la carte purchase exclusively via Mobile Order and Pay and McDelivery (limit 5) .
All stores selling by April 26th
Rich mocha combined with the sweet flavors of cookies and cream, plus the crunch of rich Oreo cookies then topped with whipped cream and a sprinkling of more Oreo cookie pieces
What's New:
– New Product: Cookies 'N Cream Syrup.
All stores selling by May 17th
Are you Ready to Further your Education?
Archways to Opportunities gives you all of the resources you need to begin or continue your college education! 
Archways To Opportunity
McDonald's and its independent franchisees are committed to helping employees further their education and achieve their dreams.
To help individuals who work at a company-owned or independently franchised restaurant, we created Archways to Opportunity, a comprehensive education strategy with multiple programs that give people an opportunity to grow and learn – no matter where they are on their journey.
How do I earn my High School Diploma?
You can graduate from high school by taking classes online – whenever and wherever it's convenient for you – through Career Online High School. And, you may be able to apply credits from high school courses you've already completed.
How do I choose an affordable path to college?
If you are ready to get started working toward your college degree, Archways to Opportunity® offers programs to help make your goals a reality – in a way that fits your lifestyle.
Our programs can help you explore educational opportunities while getting financial support to make your educational journey easier.
How do I figure out the right path for me?
Figuring out the next step in your education and career journey may feel like a lot. Bright Horizons EdAssist Solutions has Success Coaches who are available to help you identify your education needs, review your career goals and develop a plan for the future. Your coach will continue to support you throughout your experience to ensure that you successfully achieve your goals and complete your program.
How do I improve my English?
We want you to feel confident in all that you do. If you are bilingual, this includes being comfortable talking in English. Whether you are speaking to customers or staff, your voice should be heard. English Under the Arches® can help.
With the support of English Under the Arches, you can improve your English speaking, listening, reading and writing skills.
How do I earn my degree for free through CTU?
The Commitment Grant, along with maximizing Archways to Opportunity tuition assistance, covers 100% of eligible students' online tuition, including eBooks and student fees, at CTU helping you to pursue your educational goals without the need for student loans.
Eligible students may utilize the Commitment Grant towards any Associate or Bachelor's degree program offered at CTU.
This is YOUR Newsletter, what do you want to see?
Send us your thoughts and we will incorporate them into future projects!
Or, just let us know how we're doing!